I'm writing this ensconced in seat 32 of Carriage A of the Leeds to Newcastle. I'm due to arrive in the locale of my formative years at approximately 2.45 pm. I will then head on via the Metro to the domicile my younger brother shares with his fiancée Ann.
Granted, none of the above detail is overly interesting, but I wanted to be specific with my travel arrangements in the event I get kidnapped en route. With my detailed itinerary above, at least the police will be able to narrow down the CCTV camera footage to scrutinise while investigating the crime……. Anything to assist Vera and her team in their attempt to solve the misdemeanour.
As I'm not cash rich, I don't envisage the ransom being too excessive. I chuffing hope it's not anyway as Karen won't pay more than £10 for my liberty. That's what she informs me my value is, anyway, should I be taken against my will for the purposes of extortion.
Call me overly cautious with my above plans, after all I'm not aware of the north east of England being a kidnapping hotbed. It's thirty years since I've lived up there, however I have friends born and bred there who've never greeted me with "Thank God you've arrived safely. Six visitors to the area were 'stolen' outside John Lewis' last week!"
They needn't worry if that particular area did turn out to be a kidnap blackspot, as I won't be going anywhere near John Lewis' during my stay up there.
It will be old haunts in the Low Fell area of Gateshead where I'll predominantly spend my time on my weekend break. My sojourn to join the celebrations to mark a mate's 50th birthday, via the magic of  beer and a curry.
Originally, we were going to party at the theme park Ant & Dec Land, but after a lengthy discussion we decided against this as no such place exists!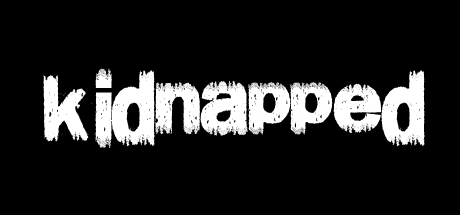 As I touched on above, I will be staying with my brother overnight. I thought this a prudent move, him being a trained hostage negotiator, should the worst happen. I just hope that if those particular skills are required, he doesn't undertake his dialogue with the kidnappers after we've been out for a few hours. Although well meaning, his quirky behaviour of 'speaking in tongues' after 10 pm will probably not bear fruit at gaining my freedom.
Outside of this north bound locomotive, solar rays intermittently grace us with their presence. Shining on the customers of this Trans Pennine train, as if re-assuring passengers that statistically train travel kidnappings are as rare as a bearded girl from Byker…… Actually that hasn't re-assured them at all, in fact they now look bloody petrified!
My wife's parents live quite close to where I'll be drinking tonight, so I thought I'd pop to see them and embrace the warm welcome they always bestow to visitors……. I write some real off the wall fictional stuff, but the previous sentence was probably the most unlikely thing to happen of anything previously penned.