Inspiration evades me this chilled Sunday morning in East Leeds. If I'd have realised it was so good at the game of 'Hide and Seek', I perhaps wouldn't have taken it up on its adumbrate challenge.
I've looked in the downstairs cupboard, behind the living room curtains and even in the fridge, however its covert status remains in tact. To rub salt in the wound, I've now got an additional job of laundering my curtains after inadvertently smearing them with Marmite from my breakfast toast.
However, inspiration remains concealed with the trickery of a matador's sword, an illusionist's dove or a snitch's wire. With apologies to early 20th century author Emmuska Orczy, I've adapted a section of prose from her book The Scarlet Pimpernel:-
'I seek him here. I seek him there. I seek inspiration everywhere. Is it in heaven or is it in hell? Or is it at Sainsburys?'
Yes, I know that doesn't rhyme at its conclusion, but if I was a poet I'd write poetry, not this nonsense!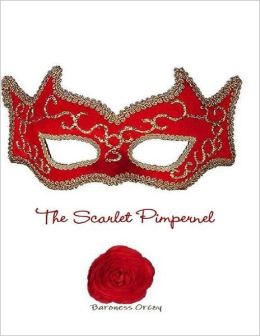 I'm sure inspiration will show its addled visage eventually. In the meantime, I think I'll distract myself with trying to teach our canine guest Sophie my whistling language.
The enchanting Cavalier King's Charles spaniel, looks on bemused as I try to teach it words exaggeratedly uttered through whistling teeth. Earlier in the year, I spent hours interacting with the chaffinches in my back garden with this warbling dialect.
I've got to say, the birds appeared more enamoured with my innovative communication technique than young Soph. As I warbled, they'd regularly fly and perch on my shoulders, where we'd exchange anecdotes about avoiding cat attacks, chasing leaves and favourite episodes of the US drama 'Breaking Bad'.
At the conclusion of our chats, the chaffinches would return to their nests and I'd be pounced upon by a group of local cats for being a 'Friend of the birds'….. I obviously didn't learn much from the avoiding cat attacks anecdotes with the aforementioned birds!
After the attack, I'd return indoors shaken, scratched and covered in moulted cat hair. Karen, who would generally be in the kitchen preparing one of her own innovative recipes, would muse sarcastically "I see the cats have attacked you again!" and, fed up, I'd venture into the living room to de-fur.
As Karen's Creosote and Banana Chicken gently tenderised in the slow cooker, I'd formulate plans of feline retribution, gorge on wine gums and hum the Hungarian national anthem; which isn't easy when you're chewing wine gums, I can tell you!
Our little weekend guest is currently asleep on the sofa. I doubt she's tired, I suspect she's just pretending to be asleep in the hope I'll desist trying to teach her my whistling language.
Currently, Karen and I want to get outside and take wee Sophie for a wee. However, precipitation of such magnitude engulfs LS15 that this isn't possible. Additionally, the fact Sophs is asleep probably would make walking her more of a challenge, unless we laid her on a skateboard.
Right, I must bring this narrative to a conclusion. There is inspiration still to find and an engaging young Cavalier King Charles spaniel to stop from snoring.
When she leaves our humble abode this afternoon, Sophie will be a big miss. In the short time of her duration at chez Strachan, the sad eyed little lady has made quite an impression on my wee missus and I.
Has it made us long for our own pooch?….. I doubt it. She has though enchanted us this weekend. Not to mention just locating inspiration, which was hiding in my barbeque in the garage!…… Good girl!!