Navigating my automobile south on the M1 motorway this morning, I was kept company by agreeable seasonal entertainment provided by a local BBC station. Meaning as I headed towards my parents, I was treat to a motoring diet of festive anthems, amiable yuletide chatter and a rare travel bulletin reporting no traffic latency on the M62.
As I passed junction 45 of the M1, the radio presenter began a cordial natter with an actress in Christmas Day's drama 'Call the Midwife'.
During the chatter, she spoke of being proposed to while filming the festive episode in Africa. A notable revelation about this yarn was the manner in which her partner undertook his request of wedlock.
Apparently, he asked for her hand in matrimony at a secluded place and time of day where they'd been warned a baboon attack was a distinct possibility!….. Thankfully for them both, this event went without primate interjection. This impressed the couple so much, they are contemplating inviting the baboons to the wedding.
Also broadcast on the local station, as I motored at an unimpressive middle aged man speed towards south Leeds, was 1970's band Boney M's Christmas song 'Mary's Boy Child'.
Although not among my favourite yuletide tunes, I suppose it's a decent enough festive offering. A song, like many of its genre, you can rely on getting a perennial airing every December.
I've listened to the song on numerous occasions in the last forty years, however, an indifference to it's musical merits meant I've never previously paid much attention to the lyrics.
Today, though, the line of 'And man will live for evermore because of Christmas Day.' made me sit up and give its prose a previously unseen interest.
On hearing these lyrics, I couldn't help but think that current world events seem to be doing its damnedest to put to the test the validity of Boney M's claim……. Global conflicts ensure we reside during concerning times. An era where individuals who seek an improbable utopia of widespread long term peace are further away from their goal than ever.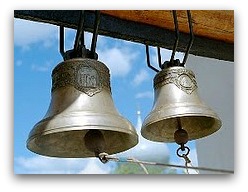 I'm currently sat with Bert and Mavis at hospital, where the old guys penultimate week of radiotherapy continues apace.
He's looks tired and frail from his four weeks of treatment, although on the plus side my mum's with him. So at least if today he is guilty of his trademark walking around with his trouser flies open, he'll soon be made aware of it.
Walking around with an open trouser zip fastener isn't a new behavioural foible of my pater. He's inadvertently undertaken this for years…… At least I'm hoping he does this accidentally, not the result of him being the world's most demure flasher!
In the 1970's, when we lived in Gateshead, an old woman on the High Street once pointed out to a 30something Bert that "You need to close the stable door before the horse bolts." He'd never heard this expression before and, as there were no horses or stables in the vicinity, he didn't pay the old dear further mind.
Aware of Bert not cottoning on to her metaphor, she attempting to clarify further by telling him "Percy parrot's cage is open and he's about to take flight!" A non-plussed Bert was still non-the wiser as to what she was saying, so again shunned the aged lady.
The penny eventually dropped when via her strong Gateshead accent she proffered "You're bollocks are hanging oot ye cloon. Cover them or a'll git the rozzers!"
Bert hurriedly zipped his trousers up; meanwhile his despairing wife Mavis apologised to the old woman who'd been subject to his indiscretion.
The old woman told her not to worry, before questioning Mavis on how long her husband's testicles had clanged bell-like on the hour!……. Mavis didn't know, but advised the elderly lady that they had proved to be an invaluable alarm clock.
Well, it's that time again!…….. I'm alluding to me bringing my daily blog to a close, not an up and coming hourly clanging of Bert's nads!